There are many ways on how to make money online. The ecommerce market is growing astoundingly!
Physical products were one of the huge winners last year as more and more people turned to the internet to buy their normalcy products just like they used to buy in their local shops. People are people, and these buying patterns eventually becomes habits in our post Covid-19 world.
People are starting to get comfortable doing business online, shopping online and getting products & services online.
It is a good time to make money online now. But there are so many ways, right? These can be the following although not exhaustive: –
Affiliate Marketing
Selling tangible products online
Promoting Photography or Art ideas
Register to be a Freelancer or a Consultant
Buying and Selling Websites
Selling EBooks or Online courses
Establishing a YouTube Channel and memberships
Be a Blogger!
Yep, bet your mind's spinning round so fast that you are trying to get your direction. My advise is that there's no perfect idea as everyone of us is good at different areas of expertise. Give it a good weekend thought.
Honestly, this will take some time. Hard to say on time duration as subjective to each individual's learning and application curves. My best educated guess is between 6 months to 1.5 years.
What? I can't wait that long! Can I start something that has faster results?
Making Money Online For Starters
The good news is that you can. Your best bet is to sell what you are good in, for instance, freelance your expertise or an online professional course provider.
Then again, you need to trade your time for money. If you want to make money online as soon as "yesterday", and scale it up gradually, you can consider Affiliate Marketing. It is important that you acknowledge that you want money to come in while you are learning, improving and investing on your chosen niche(s). Niche(s) and other related subjects will be elaborated in the next series of Making Money Online For Starters.

You will need some 'low hanging fruits' which can hopefully bring in passive income while you prepare your website, designs, logo creation, sourcing for good content on your niche, a professional email service, research on suitable plugins, an economical business automation system, and a few others. These 'low hanging fruits' should be able to provide some for you, as well as buying you some time: –
For more simple yet helpful information on how to start an online business from home, go to HowTo Earn From Home.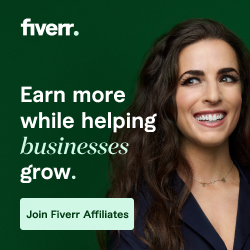 Moving Forward
Building an online business to earn from home is fun, exciting and rewarding. You will realize that like any other business, you will need to put in initial time and effort. And over time, you will be so pleased with yourself and take pride to tell friends that you even make money when you sleep!
Your efforts will pay off over time. The important thing is to keep learning and apply latest market knowledge to stay ahead of your competition. Here are two learning options for you when the time or resource fits. These courses will likely increase your first paycheck!
I hope you have benefited from this article. You can also learn more by reading the related articles listed below.
Looking forward to your online success!
Love,
TitanZones
P.S. You might want to learn more about a Beginner's Guide to Digital Marketing for continuous self-improvements.
Related articles: –